Actual knowledge of international regulations and trade developments
Member of leading associations
To stay on top of international legislation and trade developments, we are member of leading associations and institutes. This enables us to monitor and act on international developments that have an impact on delivery, quality and pricing.
Nederlandse Zuidvruchten Vereniging  (NZV)
Dutch union for the trade of dried tropical fruit, spices and related products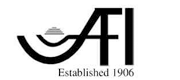 Association of Food Industries (AFI )
AFI is an American organization that covers regulations, reports and research on food safety and trade matters.
ESA
The European Spice Association (ESA) represents the interests of its members in all matters related to the processing, packing, quality assurance and food safety and/or marketing of herbs, spices and spice products.
Grain And Feed Trade Association  (GAFTA)
GAFTA is a trade organization of professionals, operators, traders and transporters in the international grain trade. Its activities include definition and regulation of:
Quality standards, conditions of trade, guaranties
Shipping documents and delivery conditions
Terms of payment
Dealing with problems and extraordinary circumstances
Insurance
Arbitration
Weighting rules, sampling, analysis and insurance
FCC
The Federation of Cocoa Commerce (FCC) promotes, protects and regulates the worldwide trade in cocoa beans and cocoa products and supports and safeguards the status and interests of its members.